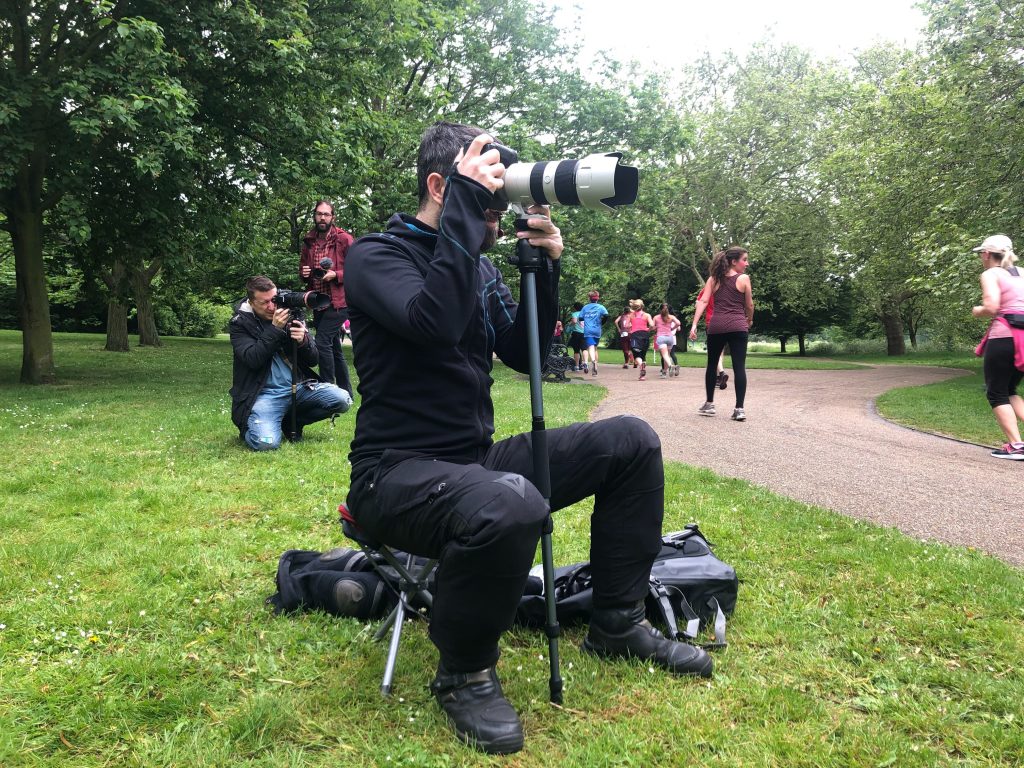 Following the success of the last workshop in Newborn Photography, I did last month, I was eager to try something else. This Saturday in The Regent's Park (London) there was a Race for Life run which we met up to try out different techniques in sports photography.
I hired a Sony 70-200mm f2.8 GM lens from FatLlama for the event which was great! However, I had to return it immediately after as I had a flight to catch to France that afternoon.
New Things to Learn
Unlike the newborn photography course, which I have no shame in admitting, quite frankly: isn't for me. Sports photography certainly had a lot of technique I was eager to learn. First off: turn the camera portrait, set the focus mode to flexible and locate the focus point upper middle third of the frame… so on and so on. I never realized that there was a hard and fast formula. 🙂
Before long the runners started coming and it was immediate that this is a big undertaking, being squat down snapping away soon becomes painful. I was very glad I had my stool and my mono-pod as some of the others did not, I dread to think what they must have felt after 30 minutes.
Results?
Overall there was wastage, I had some focus tracking issues with my Sony a7rii at the beginning, so I eventually had to take face detection off as it was tracking the wrong faces, and had then an improved result.