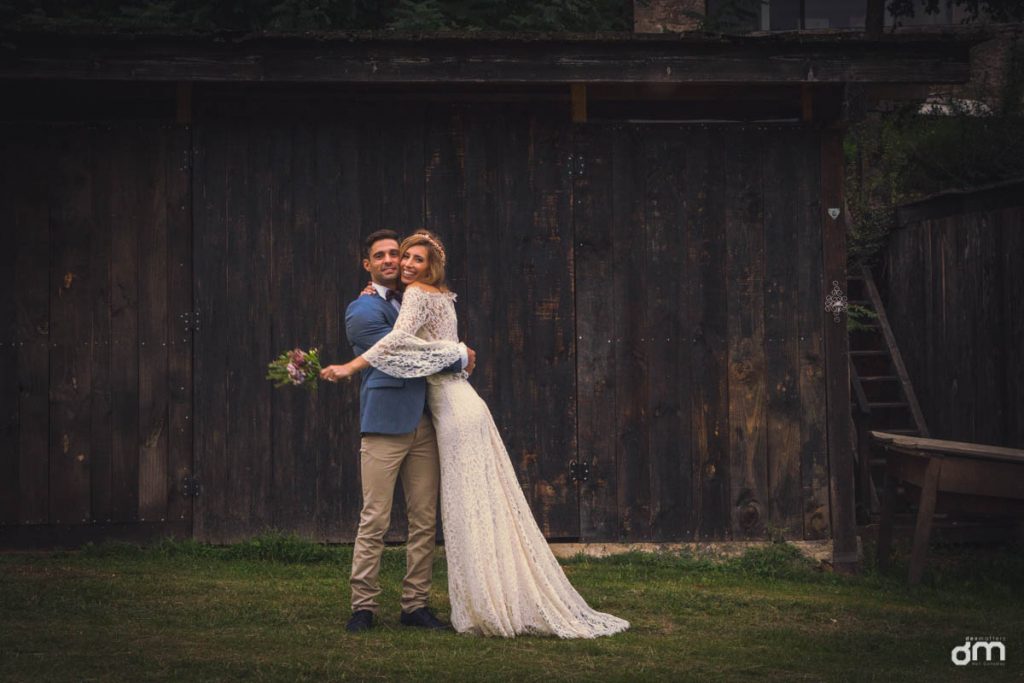 Situated in a remote farmstead hamlet in the Catalan mountains, near Girona about 2 hours drive from Barcelona was the venue for this wedding.
The service was conducted with help from friends and family, the transition from the ceremony to the feast was seamless with cocktails between, plenty of candid shots taken, goofing and posing in equal measure.
Carte Blanche
I'm not a great fan of non-specific briefs, as it can fill you with an air of self-doubt and lead to disappointment from the client. However, I got to know this couple fairly well before the wedding and understood the reason behind the carte blanche brief.
Equipment
The original plan was to hire in some more optics for the job, having worked doing weddings in the past, I could tell you that the norm for a wedding photographer will be to have two bodies with fast prime lenses (wide and standard). At the time, I only had one camera body and working mostly with a 24-70 f4 lens.
Discussing the matter with my good friend Will White he urged me to be a little more progressive, this was a carte blanche brief: "stick to one lens and use it well" he told me. So that's what I did.
There were challenges involved, working with the Sony a7rii the write time for the camera to the SD card is slow, and reviewing a group shot when you have 20 people standing still can feel like an eternity as the toddlers start wandering off, the folk start talking among themselves. However, I thoroughly enjoyed the task.